Reports of potential buyers being overwhelmed at auctions and homes selling way above their reserve has been a common theme in Brisbane over the last six months.
House prices have risen by 5.6 per cent over the year in response to the increased demand caused by the highest net inflow of new residents in two decades.
The increased spending on Brisbane housing comes as no surprise, with changes to working conditions, increased rates of saving, and low interest rates compelling buyers to upgrade.
Heightened internal migration caused by Brisbane's lifestyle desirability and value proposition when compared to southern capitals has also spurred activity in the high-end market, as many Sydney and Melbourne buyers who have sold up flex their muscles in a comparatively cheaper Brisbane market.
In the year to April 2021, the number of million-dollar house sales increased by 24 per cent, an increase from 2700 sales to 3350 sales in the year.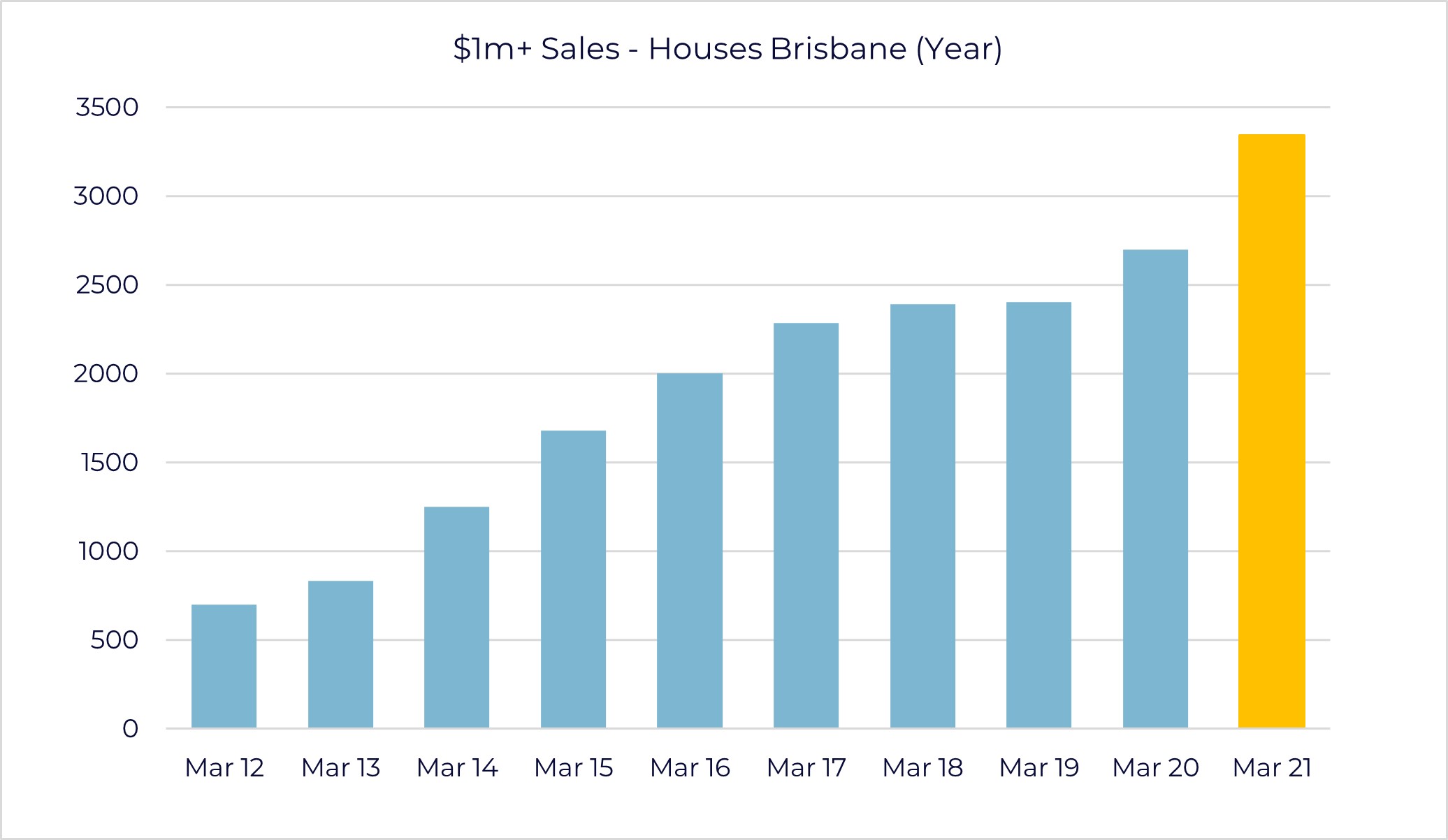 As of last quarter, 51 suburbs across Brisbane now boast a median house value of at least $1 million, equating to 27 percent suburbs in the city. A much lower figure than Sydney and Melbourne where suburbs with a median value of at least $1 million take up 52 per cent and 57 per cent of the house market, respectively.
Growth forecasts predict that by the end of the June quarter, the Brisbane suburbs that are next to join this exclusive list are Belmont, Gordon Park, and Woolloongabba.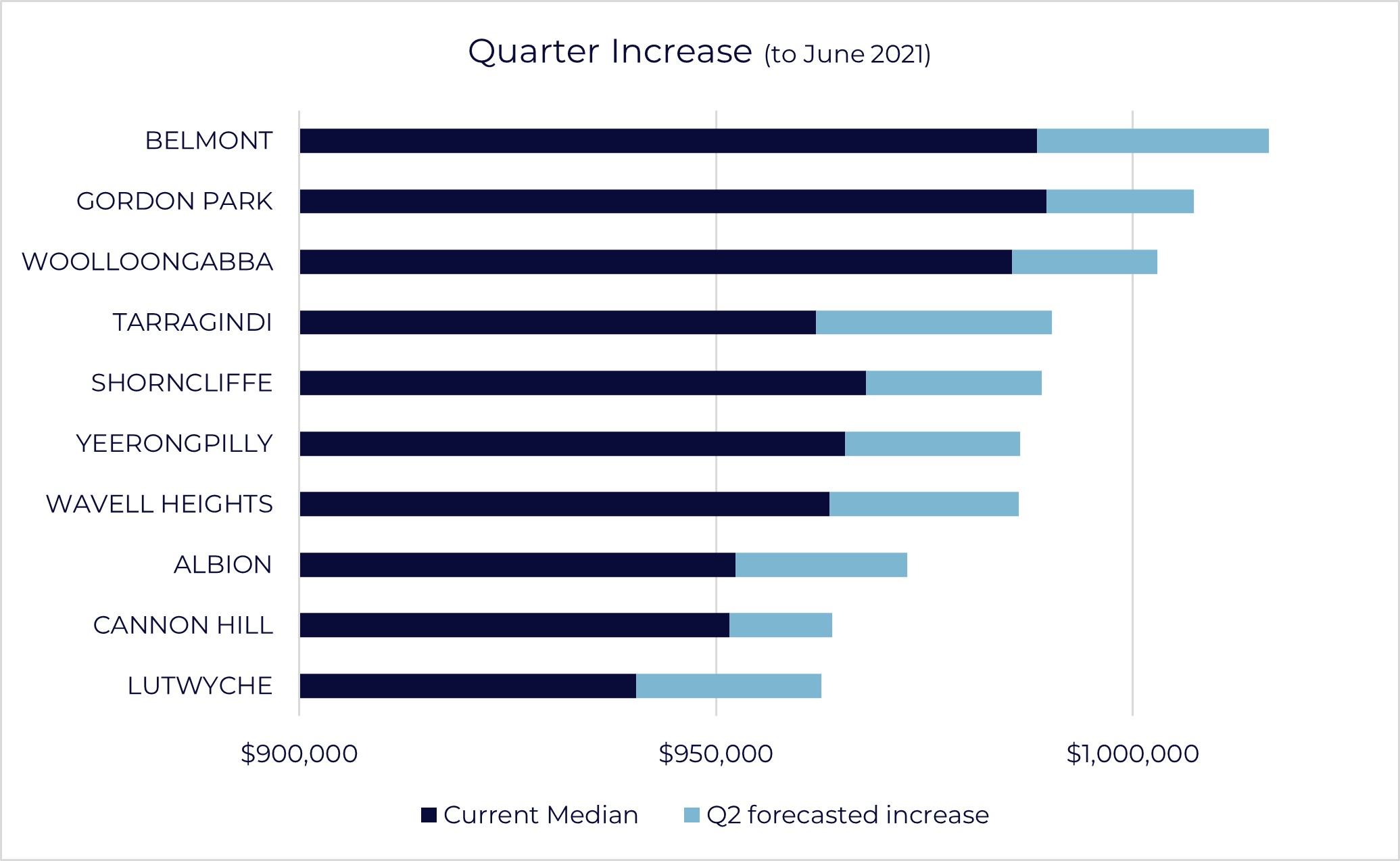 It is expected that competition in the Brisbane house market will continue its increase, in turn, pushing more Brisbane suburbs over the million dollar mark in the next year.
Nine suburbs are forecasted to tip the $1 million mark, prospectively taking Brisbane's million-dollar suburb total to 60 suburbs or 32 per cent of all Brisbane suburbs by June 2021.