STRONGEST PROSPECTS FOR PURCHASING A REASONABLY PRICED HOME AMIDST INNER BRISBANE'S PRICES SHIFT.
As Brisbane dwelling prices continue to rise, the options for purchasing an affordable home within five kilometers of CBD have drastically dwindled.
Over the last decade opportunities for entry level buyers and investors to purchase a house in the inner ring have decayed. In 2011, houses under $500,000 accounted 15 per cent of inner ring sales. A decade on and the figure has shriveled, now only accounting for 0.3 per cent of all sales made in 2020.
For those looking to enter the inner ring market at an affordable price, finding one of the 5 house sales made in 2020 under the 500k mark might prove difficult. However, amidst the Brisbane price shift, the apartment market still presents a variety of options for those looking to buy into the strong prospect of wealth creation that the inner ring has to offer.
For apartments with two or more beds, 47 per cent of Brisbane inner-ring sales were made under the magic $500k mark in 2020.Of these, the areas with median prices under $500k included: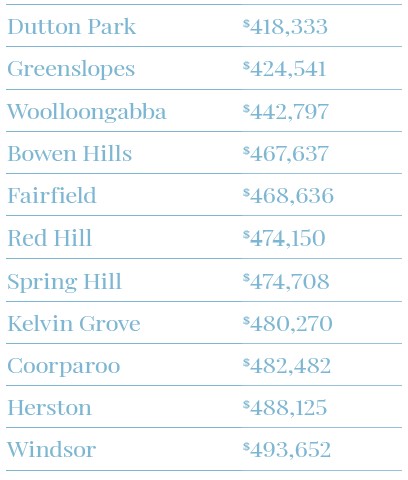 When looking to purchase a reasonably priced home amidst inner Brisbane's prices shift, suburbs with the highest yearly growth with an apartment median below $500k were all on Brisbane's south. Those being, Dutton Park (11.2%), Greenslopes (6.4%) and Woolloongabba (6.1%).
Brisbane's Affordably Comparison.
(Sales by Price Bracket 2011-2020)