Brisbane is a two-speed property market at present. Houses have been showing moderate to strong growth over recent years, whilst apartments have been underperforming on the back of large levels of new supply and stricter lending regulations. However, there are some Brisbane suburbs that have been outperforming, resulting in strong gains for property owners who have sold in the current market.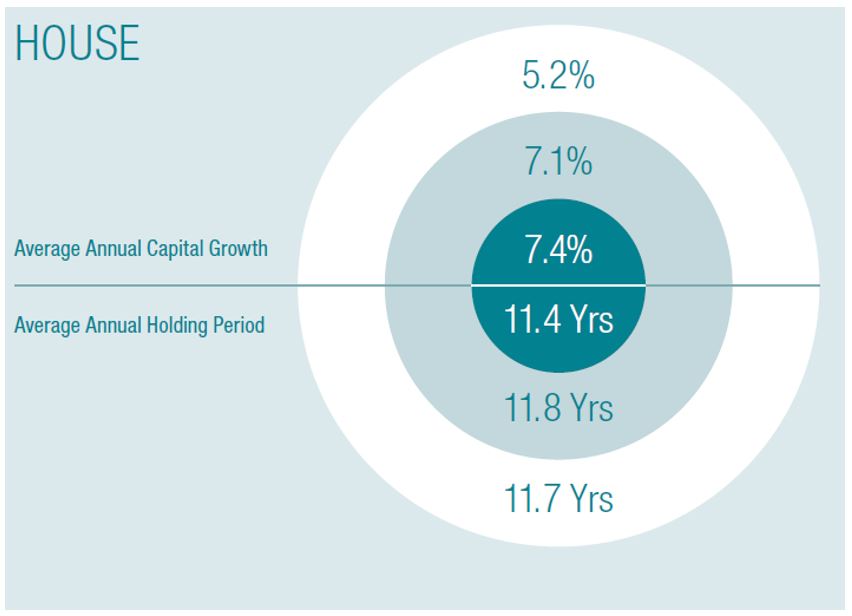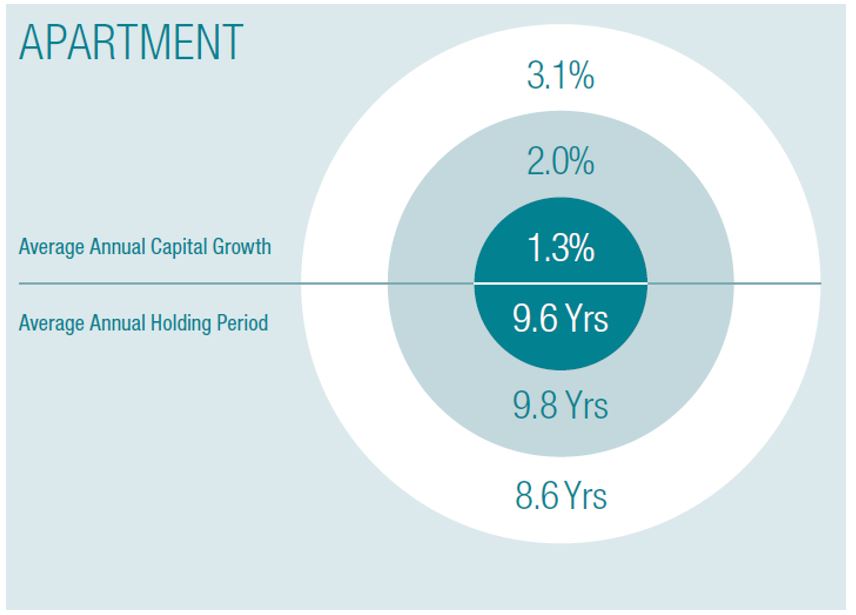 Inner Ring
Brisbane's Inner Ring is home to several suburbs where house sales have been recording strong gains. Overall, houses here have achieved capital growth of 7.4% in the March 2018 six-month period, outperforming apartments throughout the region by a large margin. Milton houses were the best performers in Brisbane with houses sold here during the six months to March 2018 having achieved almost 20% capital growth p.a. with these properties having been held for an average of 10 years. The region's other top performers were all houses in the Inner West; Auchenflower, St Lucia and Paddington, and New Farm in the Inner North.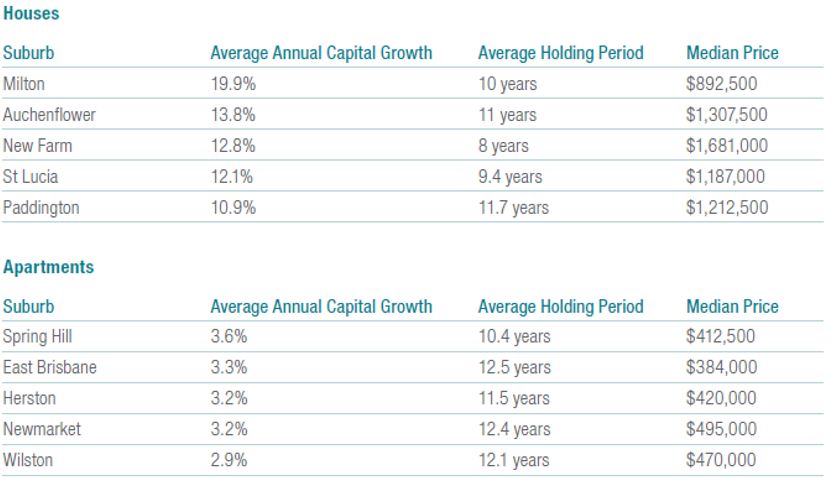 Middle Ring
The average annual capital growth across the Middle Ring was 4.6% p.a. for all property sold during the most recent period. Middle Ring, houses have again well and truly out performed apartments. Ascot was the top performing housing market, recording average capital growth of 13.3% per annum on houses sold throughout the period which were held for an average of almost 8 years. The next best was Taringa houses with 8.6%. Hendra is the only suburb to feature in the top five suburbs in its region for both houses and apartments, whilst Alderley was the best performer for apartments throughout Brisbane.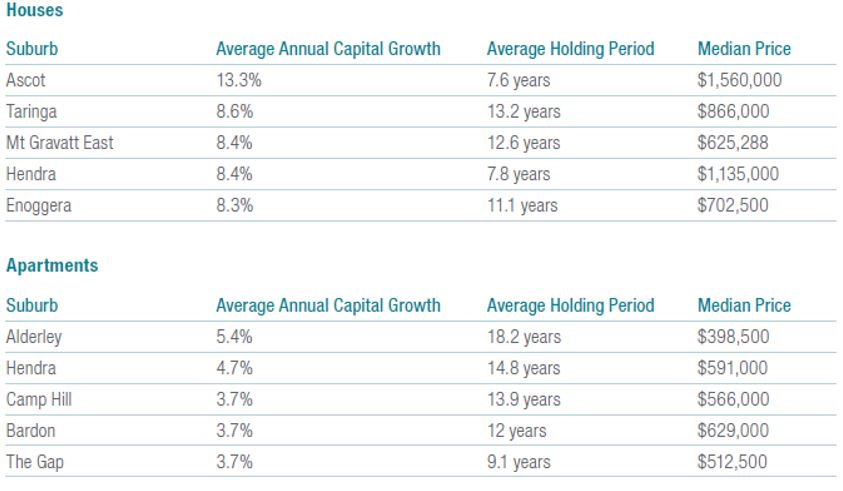 Outer Ring
In the Outer Ring, the gap between apartment and house performance narrows. However, houses have still outperformed apartments in this region. The best performer for the region were houses in Kenmore Hills followed by Jamboree heights and Shorncliffe, all boasting impressive gains. Kenmore, In Brisbane's west, topped the list for best performing apartments in the region.