Brisbane Interstate Investment
The resurgence of buyer interest in the Brisbane property market has seen property prices rise across the board, particularly in Brisbane's inner and middle rings over the last year.
This has seen auction clearance rates consistently hit the 70% mark, an unusual statistic considering auctions have historically not been favoured as the primary means of sale in Brisbane, like they are in Sydney and Melbourne. However, this suggests that presently there are more buyers than there are sellers in Brisbane's property market, which has driven property prices up.
Furthermore, Place Advisory's latest data indicates that increased interest in Brisbane property from interstate buyers has emerged as a defining trend over the last year.
Interstate investment accounted for 2.8 per cent of all Brisbane house sales in the June quarter 2020 and jumped to account for 7.2 per cent of all Brisbane house sales in the June quarter of June 2021.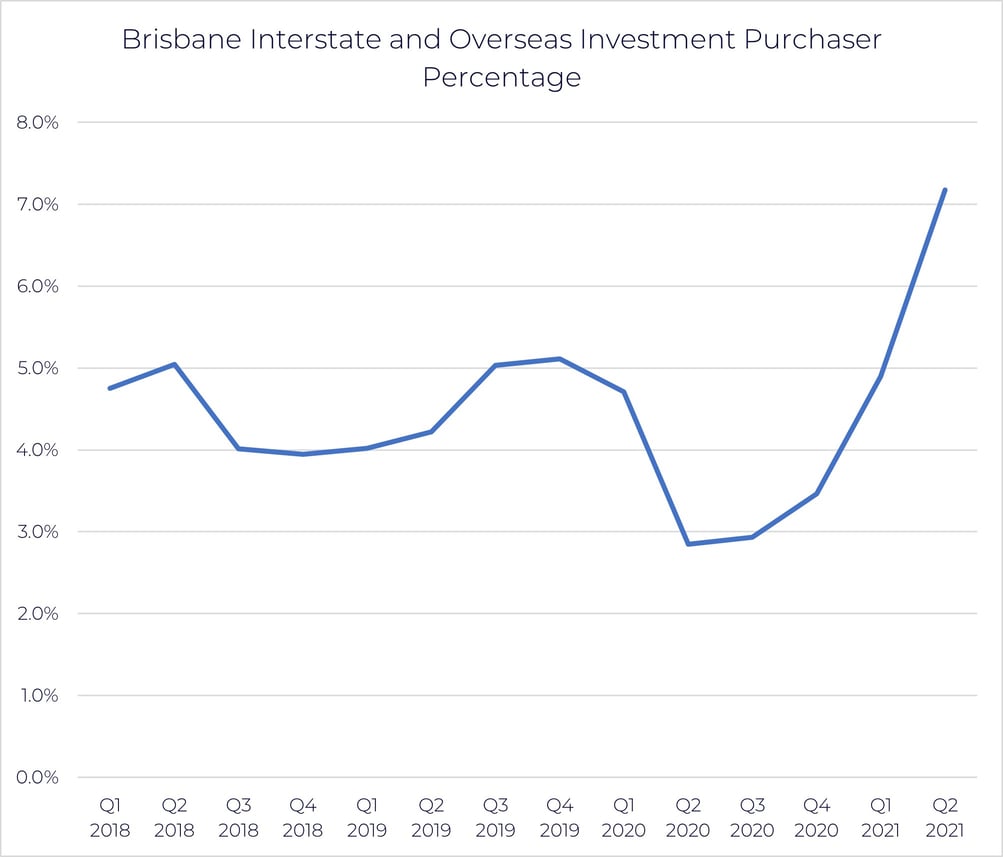 The return of investors to the market has been no surprise with the buzz around Brisbane's prospective future growth potential has seen the percentage of investor lending increasing month on month since June 2020.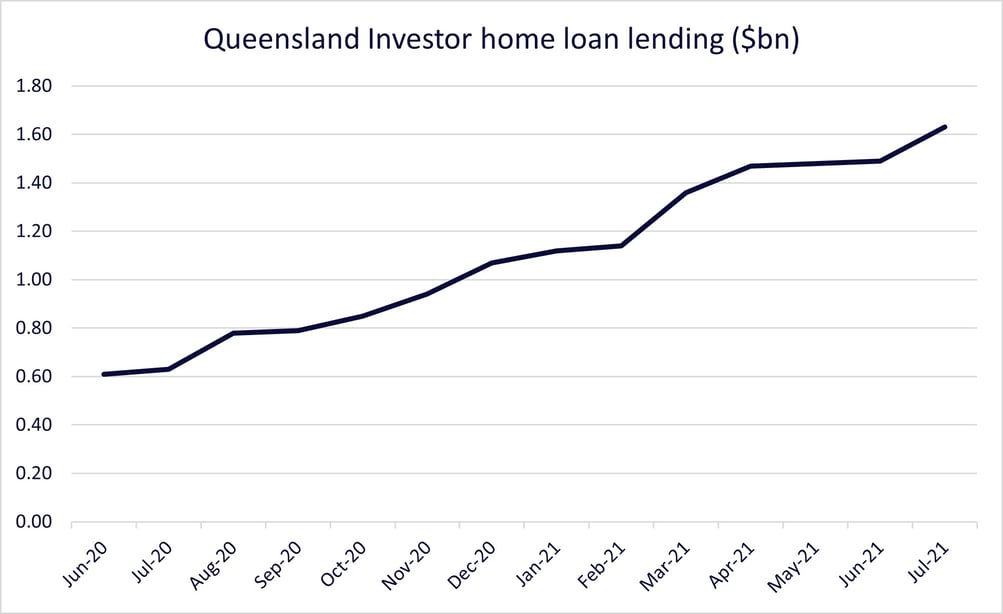 But where are these investors purchasing?
Place Advisory has broken down the top suburbs where investors are buying for both houses and apartments in Brisbane's inner ring over the last year.
The below graphs detail the proportion of investment sales in each suburb over the last year to June 30, 2021.