Are you a first home buyer trying to get your foot in the door? If so, there's good news! The Queensland Government has just extended the $20,000 First Home Owners' Grant until 31 December 2017. This gives first home buyers an additional six months to purchase a property until it drops back down to $15,000.
But first, are you eligible? When it comes to buying your first home, the rules and regulations surrounding the First Home Owners' Grant can be quite complicated. Place Advisory has outlined the main criteria that must be met in order to be eligible for the grant.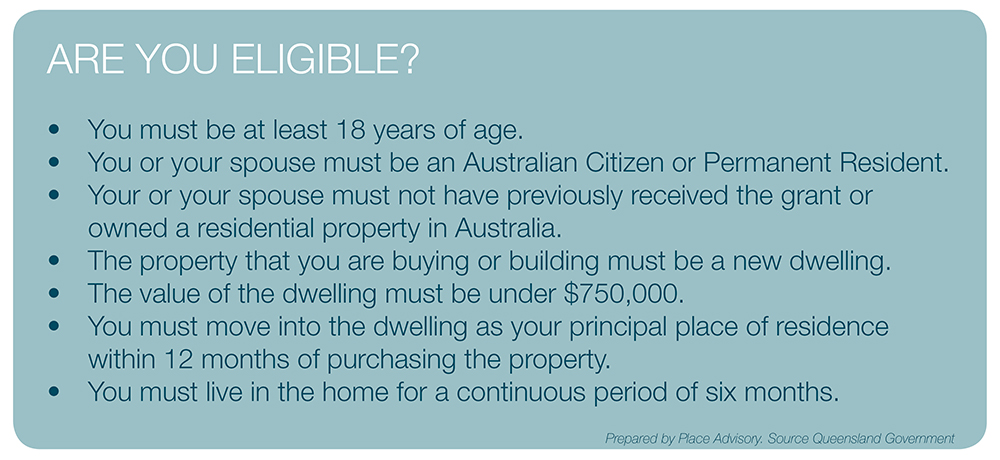 Transfer Duty
First home buyers in Queensland also have the advantage of transfer duty concessions depending on the purchase price of the dwelling. Transfer duty, previously called stamp duty, is a tax that applies to anyone who buys, sells or transfers property and is calculated on either the amount paid or the value of the property, whichever is greater.
Below we have summarised the Queensland Government's sliding scale for first home buyers who qualify for the transfer duty concession. If the value of the property is under $550,000, the amounts below are deducted from the total amount payable.